Google Sheets: Four Phases of Preparation (digital)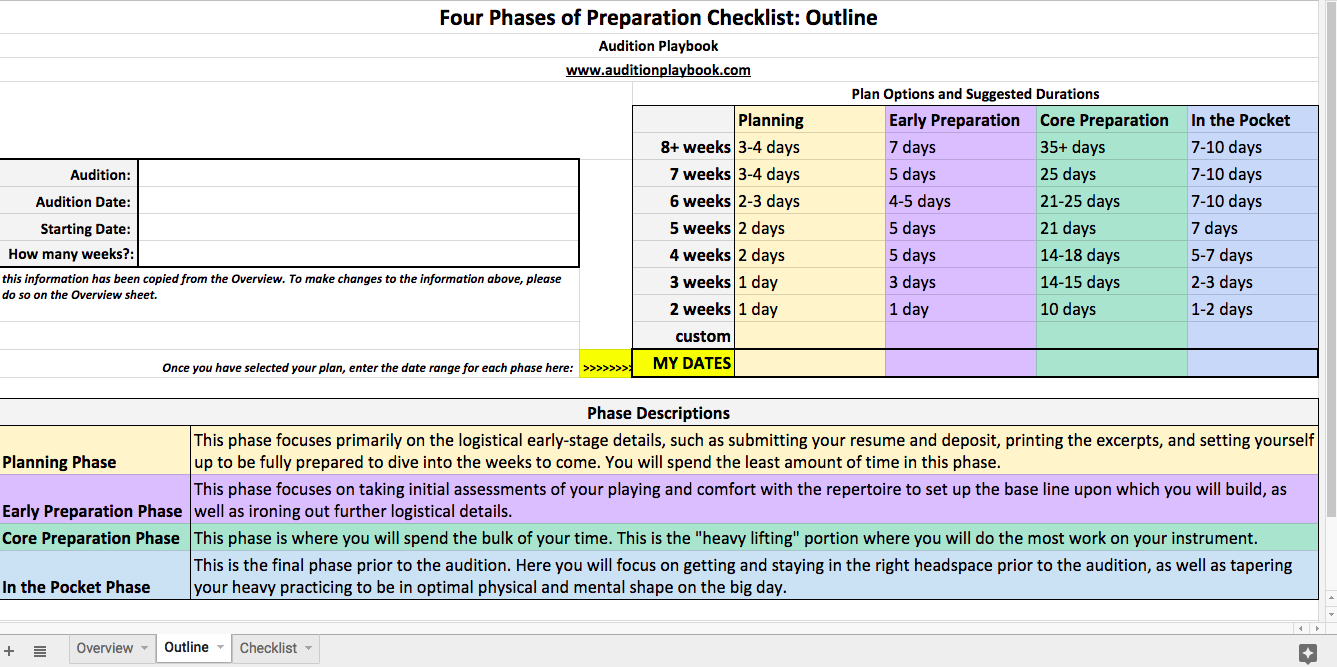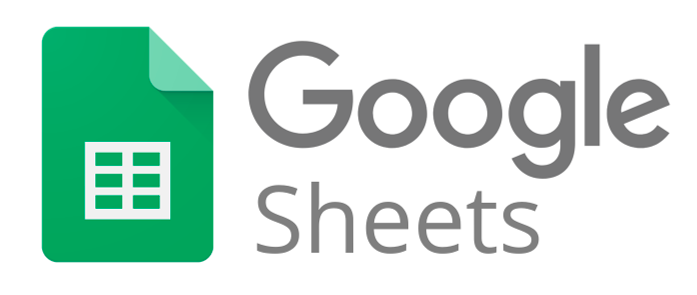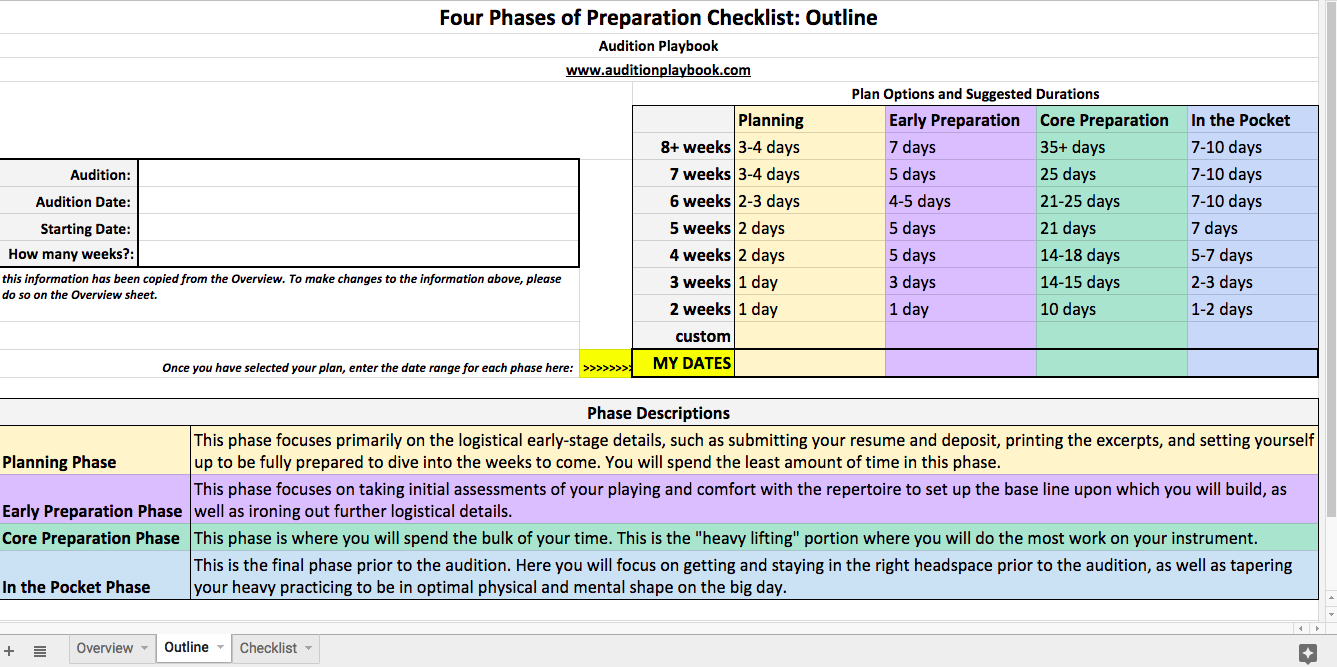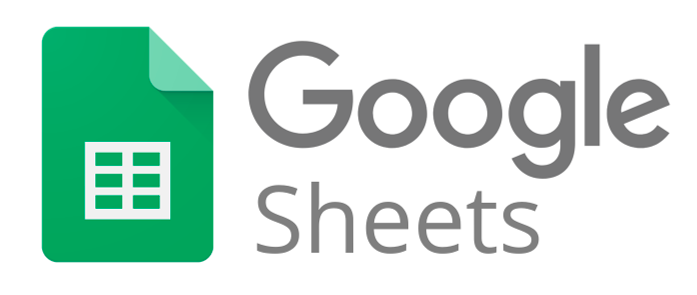 Google Sheets: Four Phases of Preparation (digital)
This customizable Google Sheet is a modified version of the Four Phases of Preparation from Chapter 1 of the Audition Playbook. This is one of the most heavily utilized sections of the book and many people have asked for a digital version.
Preparation is divided into four phases:
Planning
Early Prep
Core Prep
In-the-Pocket

Each phase has its own checklist of items to complete. There is a chart with suggested times to spend in each phase, depending on how many weeks you have until audition day. The lists and phases are highly customizable — feel free to add, delete, edit, or move any items.
The checklist is best used on a computer or tablet, but you may also print as a PDF. Additionally, the checklist is yours for life — so you may reuse it for as many auditions as you wish.
THIS IS A DIGITAL ITEM, NOT A PHYSICAL PRODUCT. Google Sheets are not downloaded but instead shared online. You must have (or create) a Google account to access Google Sheets. However, this item is also available in Excel and Numbers formats if you prefer a direct download.
Upon purchase, you will receive a custom link to the Google Sheet within 24 hours. Please contact Rachelle@auditionplaybook.com with any questions or concerns.