Digital Download: Four Phases of Preparation - Excel Workbook (.xlsx)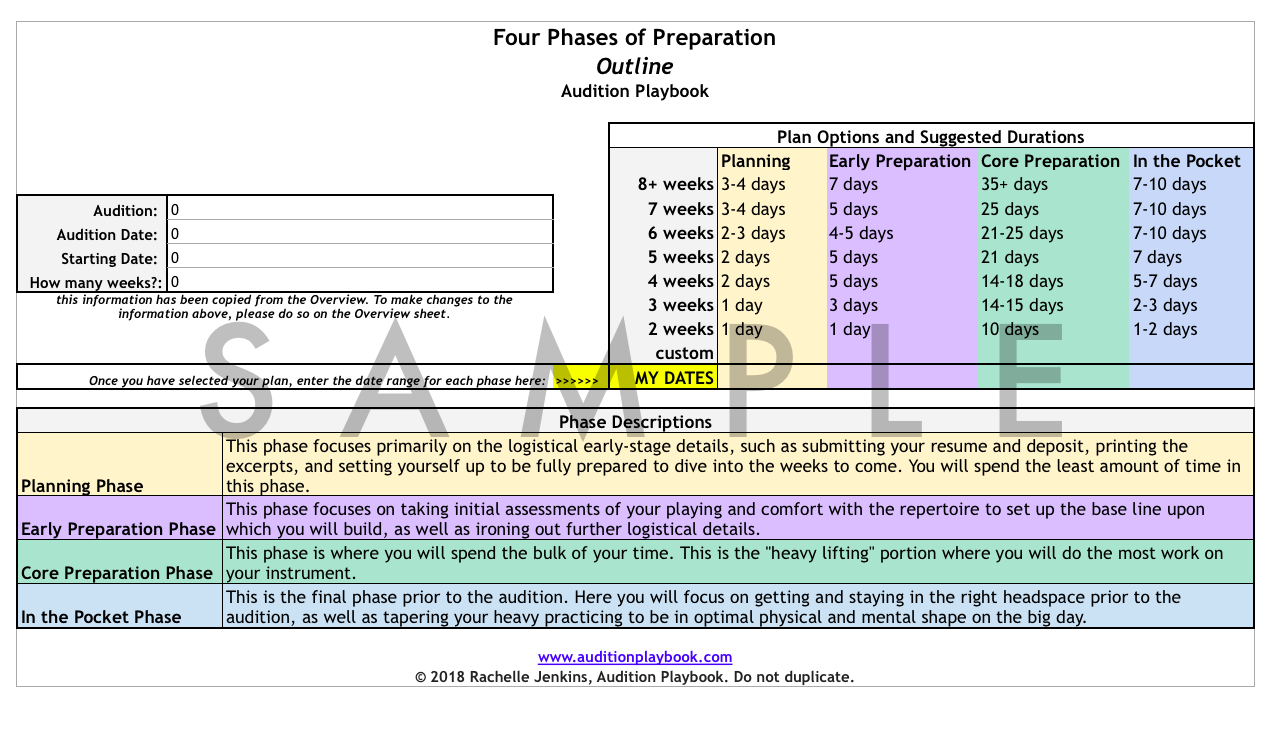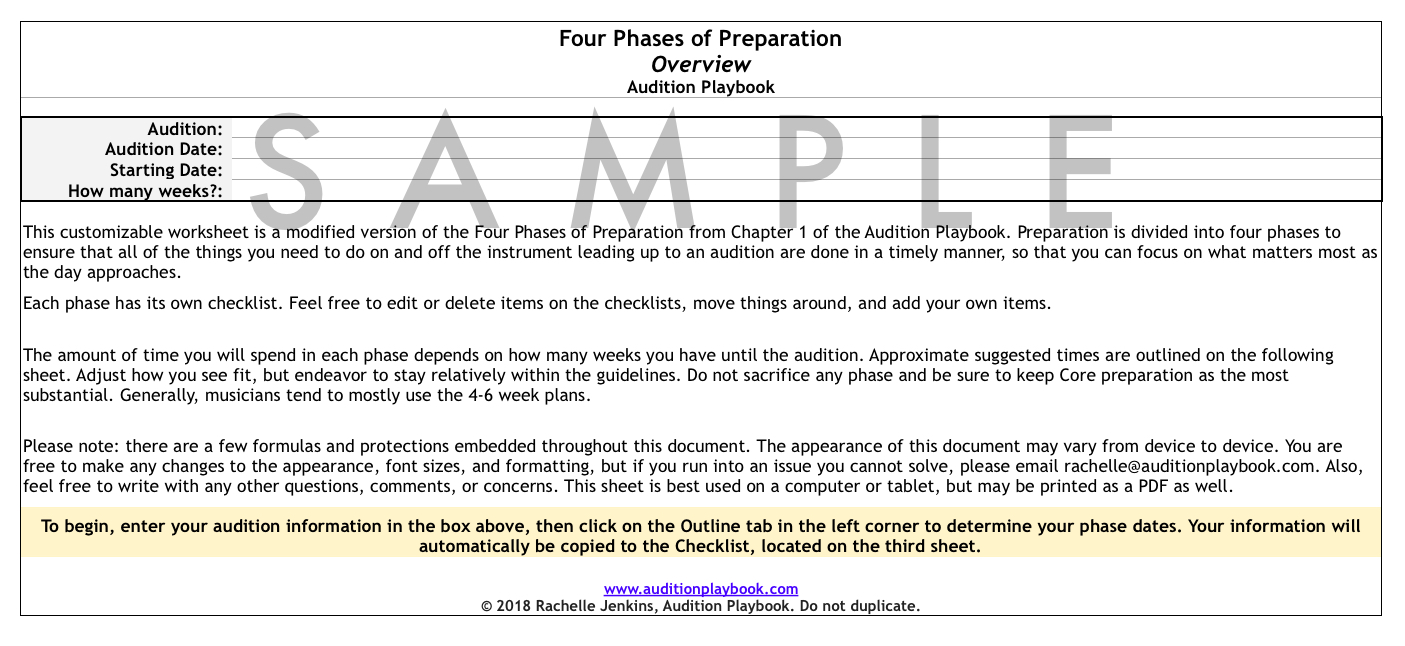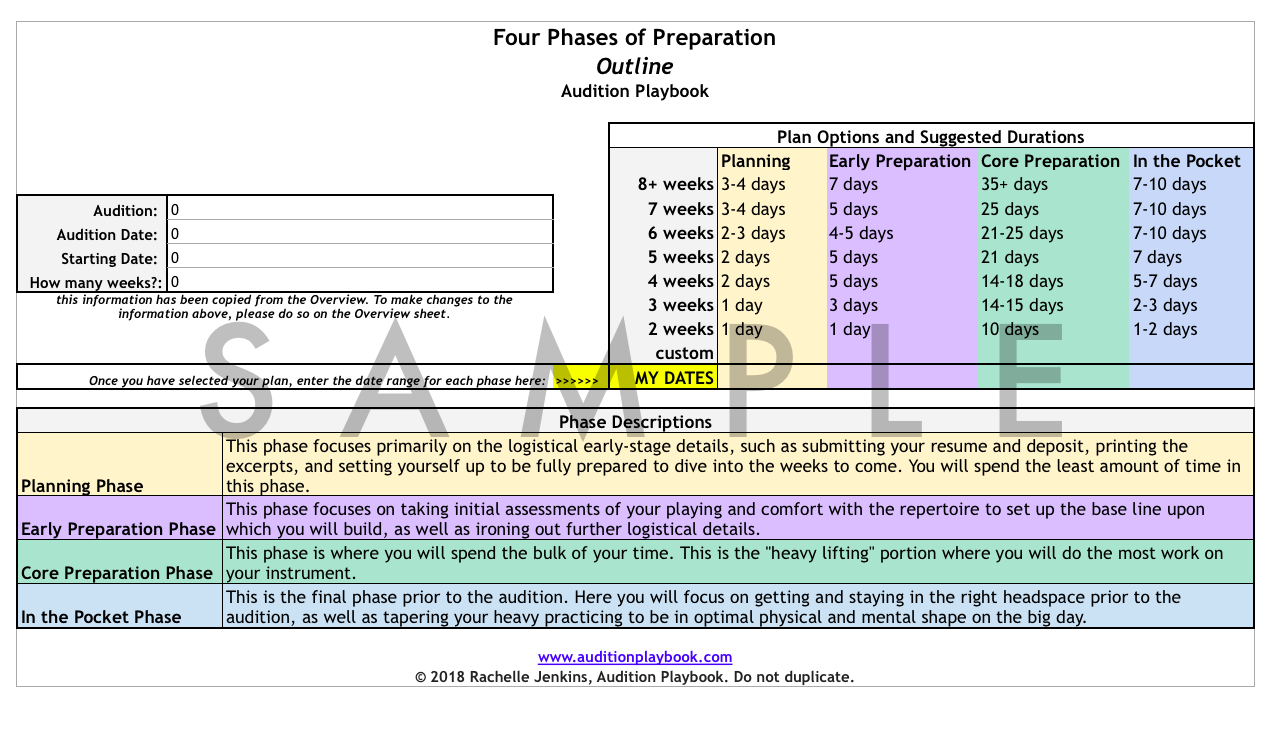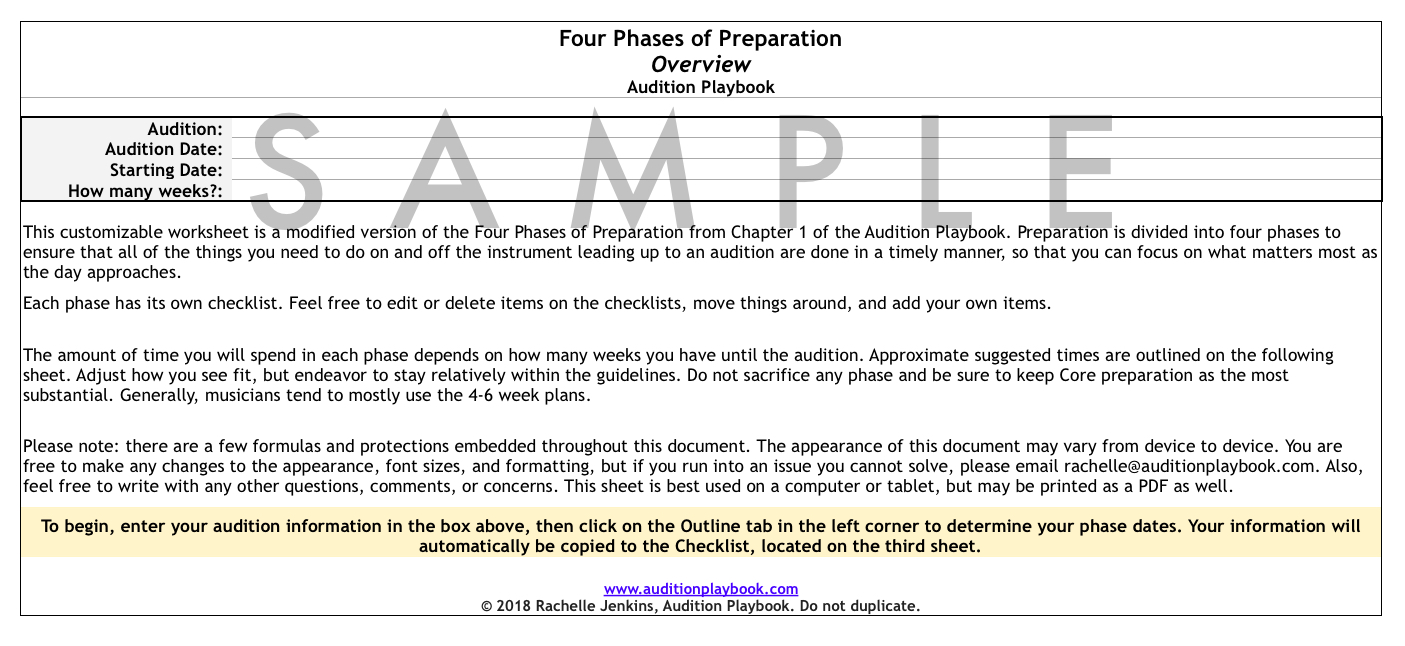 Digital Download: Four Phases of Preparation - Excel Workbook (.xlsx)
This customizable, re-useable Excel workbook is a modified version of the Four Phases of Preparation from Chapter 1 of the Audition Playbook. This is one of the most heavily utilized sections of the book and many people have asked for a digital version. Now you can have the Four Phases on your device, ready to go over and over again!
About the Four Phases of Preparation:
Preparation is divided into four phases:
- Planning
- Early Prep
- Core Prep
- In-the-Pocket

Each phase has its own checklist of items to complete. There is a chart with suggested times to spend in each phase, depending on how many weeks you have until audition day. The lists and phases are highly customizable — feel free to add, delete, edit, or move any items.
The checklist is best used on a computer or tablet, but you may also print as a PDF. Additionally, the checklist is yours for life — so you may reuse it for as many auditions as you wish.
This is a digital download in Excel .xlsx format.
It is also available in the following formats:
- .numbers (for Apple users)
- Google sheets